Red Bull strikes deal for Austrian GP to return to F1 calendar in 2014
Former A1 Ring, now Red Bull Ring, last staged F1 in 2003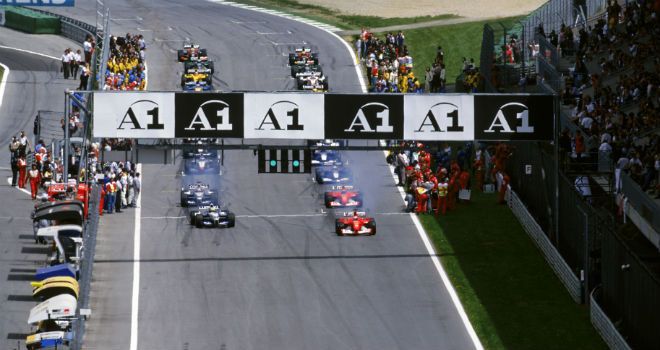 Red Bull has revealed it has struck a deal for the Austrian Grand Prix to return to the Formula 1 calendar next season.
The Austrian energy drinks company, which owns Formula 1's World Champion team, announced via a statement in its homeland that F1 would return to the Red Bull Ring - the new name for the A1 Ring - for the first time since 2003.
"Dietrich Mateschitz and Bernie Ecclestone have reached an agreement to the effect that Formula One will return to Styria next year," the statement read.
The statement added that the revised race had been penciled in for 6 July 2014, which is the same weekend the German GP was held this season and raises all sorts of questions in regards to the composition of next year's schedule.
With new races in New Jersey and Russia already scheduled to make their debuts on the calendar next season - although uncertainty remains over the former in particular - the apparent addition of Austria, pending official ratification by the FIA, makes it uncertain how long next season will stretch to given there are already 19 events on the 2013 calendar.
Bernie Ecclestone had suggested in the past that he thought 20-race seasons were a sensible limit for the sport - a mark that was first reached last year - but as things stand the 2014 calendar is poised to go beyond that number unless existing events are dropped or the proposed additions don't all make the cut.
Austria was a consistent feature on the F1 calendar in the 1970s and 1980s at the famous Osterreichring but after the original circuit held its last grand prix in 1987, it wasn't until a decade later that the country returned to the sport at the new-look A1 Ring.
The Spielberg circuit staged seven races thereafter before falling off the calendar again from 2004 for financial reasons but has since been bought and rebranded by Red Bull, who completed redevelopment work on the venue and have held other racing categories there including DTM and World Series by Renault.
Red Bull owner Dietrich Mateschitz had attempted to bring F1 back to Austria this season following the postponement of New Jersey but Ecclestone ultimately opted to keep the calendar at 19 events.